Main Chairlift
It was originally built in 1959 after the initiative of the inhabitants and a number of turists.
The facility was made by Marchisio, at that time a main maker in the Piemontese area.
To make it, it was necessary to build a cableway to bring at higer elevation the components. It made its first trip in December 1959.
The company that run the facilities was named "Seggiovie 13 laghi" or "13 lakes chairlifts" after the name of the area where 13 small lakes lie in a sigle small valley.
On April 27, 2003 it was closed due to the end of its technical life. In the following couple of years it was replaced by a new one which was ready by 2006 Turin Winter Olympics Games.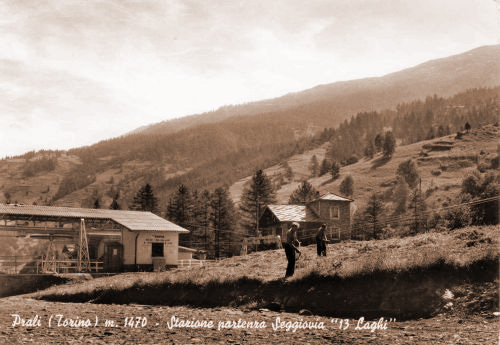 The departure building in its original architecture. 1470 m.
The departure building after an extension. 1470 m.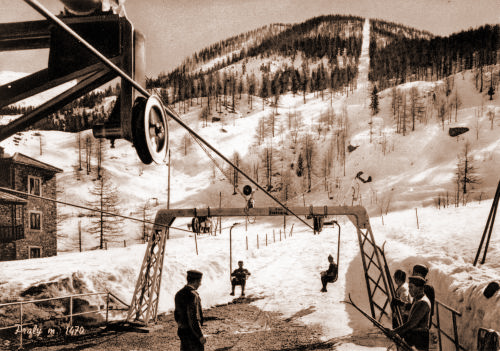 Departure. 1470 m..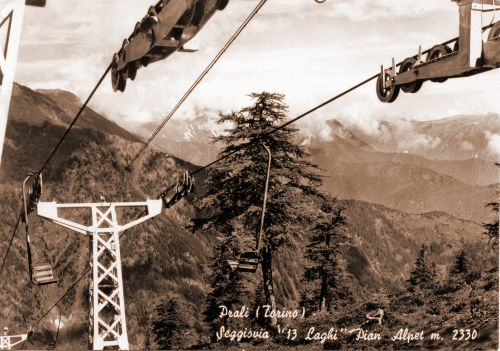 Arrival. Pian Alpet, 2330 m.
April 27, 2003
Last trip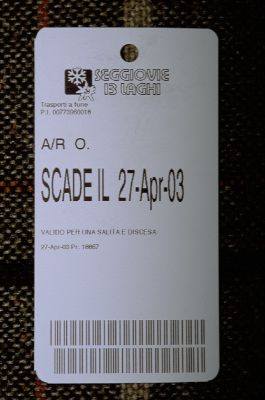 My last ticket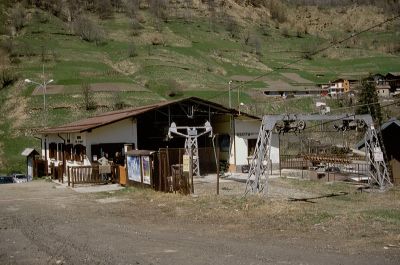 Departure outside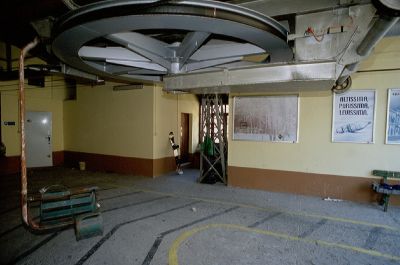 Departure inside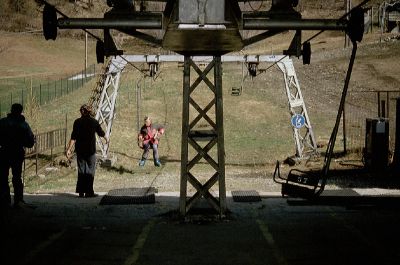 People descending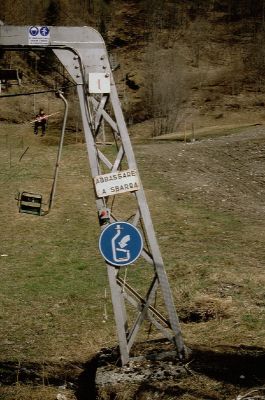 Departure: warning signals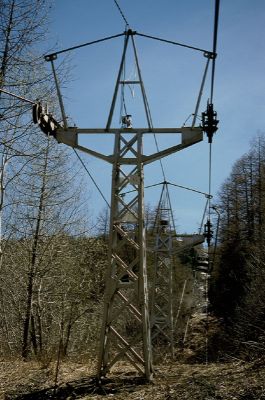 This kind of pole sustains the rope as it goes on top of the weels.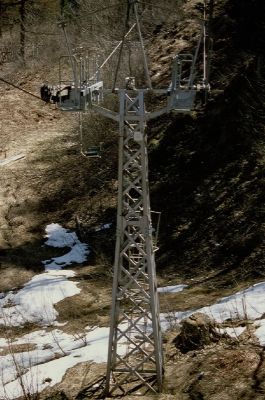 This kind of pole keeps the rope low as it goes below the weels.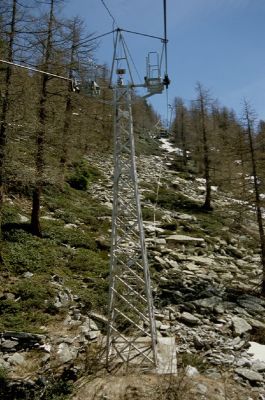 Up...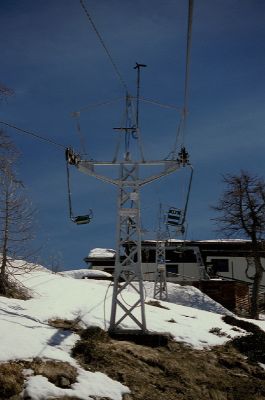 Up...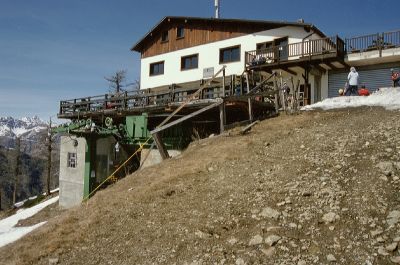 Arrival Station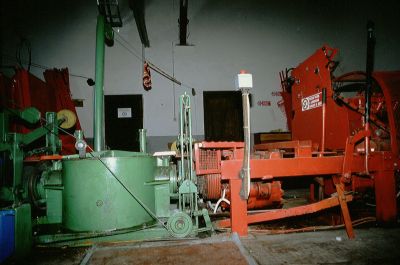 Engines
It was equipped with 2 engines. The main one is electric and drives normally the cable. The auxiliary one is a Deutz Diesel and is used in case of failures of the main engine.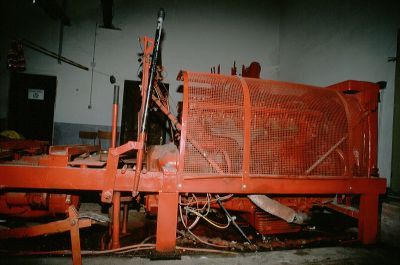 Deutz Diesel engine
April 27, 2003. Last trip of the old Marchisio chairlift.